EPOWER-96
Hydraulic Jack Jump Starter With Air Compressors
12000mAh auto jumping jack battery booster is intergrated with hydraulic jack function to layout a new jump starter. All in one function is the highlight for this model EPower-96: jack up a car, pump air inflactor,restart drained car battery,recharge USB devices, LED flashlight, which is a best emergency tool in the wildness.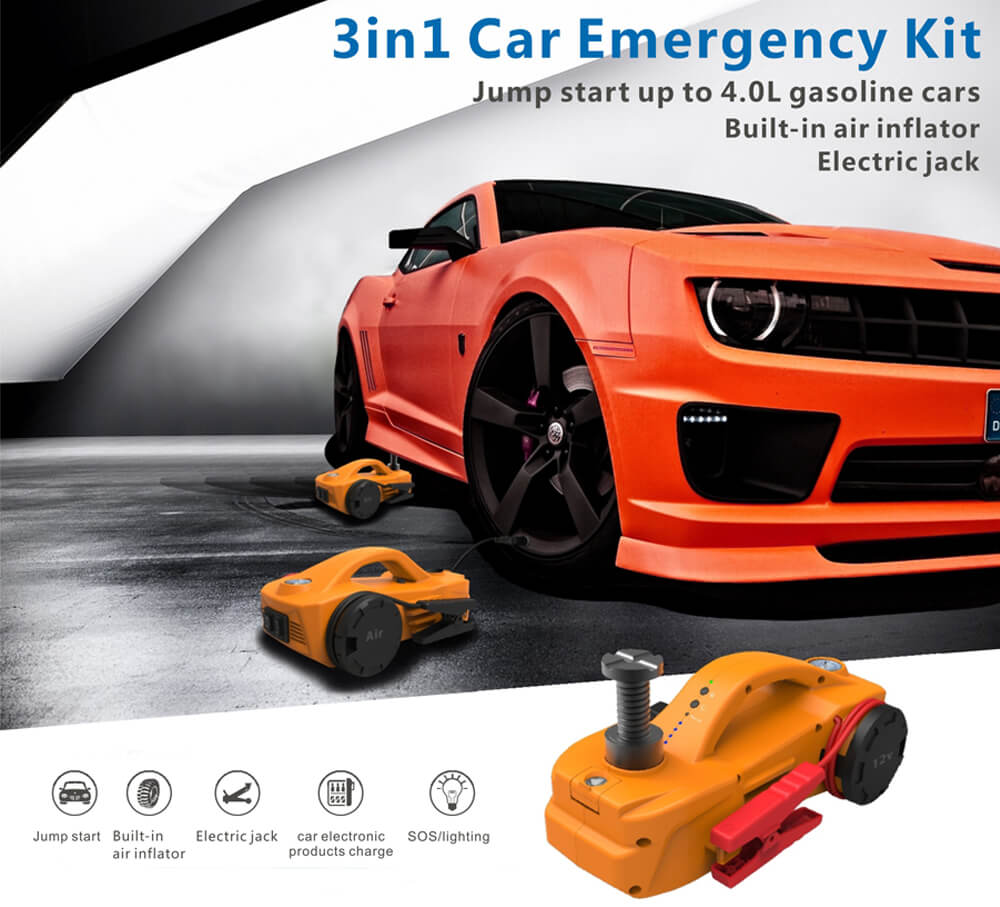 Feature:
1. Hydraulic jack function. It can lift up to the maximum weight is 3 tons of the whole car and 1 ton of one corner for a car.
2. Jump start function. 12000mAh lithium battery capacity can start 4000cc car engine.
3. 12V/10A output port. It can connect 12V air compressor, cigarette lighter port, refrigerator, car cleaner, solar panel, and other automotive device , and so on.
4. Emergency LED flashlight. Three illumiation mode to face possible trouble. LED flashlight will be lite up in the darkess. Strobe can send a signal in emergency. SOS light if in danger.

5. Core Technology:Adavanced safety function to protect car jump starter from short circuit,over- voltage, over-current, over-charge, over-discharge,over-temperature, reverse-charge, reverse polarity.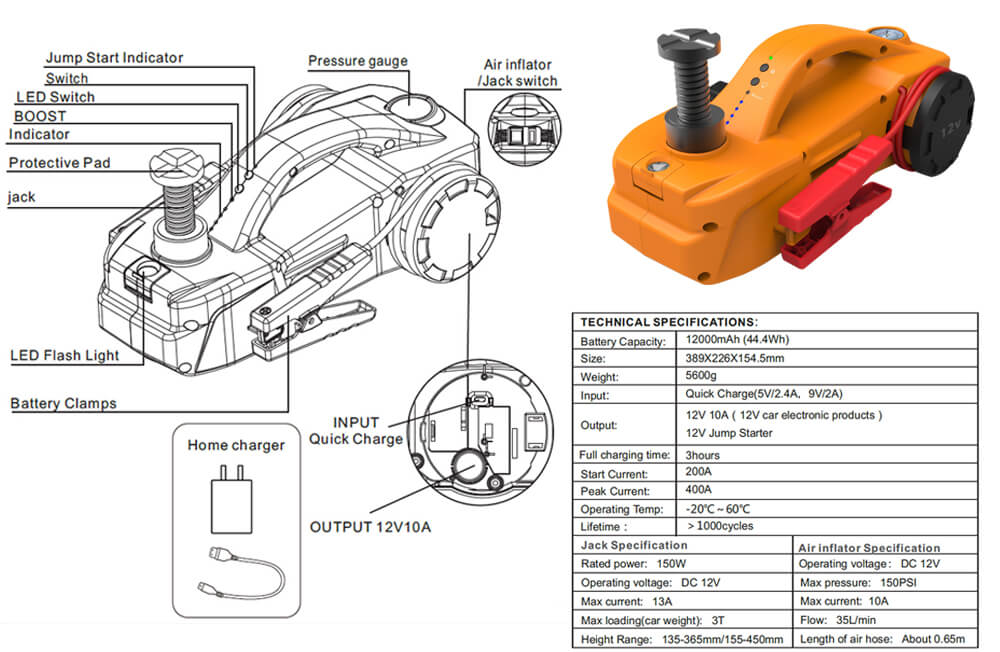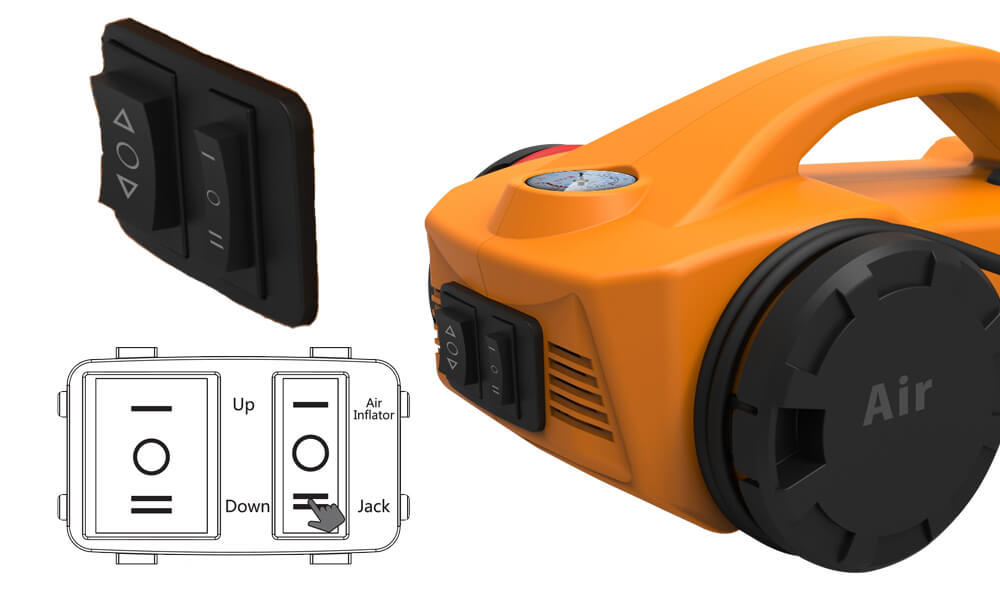 How to Jack up to car?

(1)Please brake the car.
(2)Please make sure the jack switch at O position,which means switch off.
(3)Please put the jack in the lifting position of auto chassis, and adjust the screw to the top of the position as possible as you can.
(4)Please change function switch to "Jack" and lift switch to "UP".
the jack will start to work till the car tyre is 5cm far from the floor. Please turn off up switch, the jack will keep the height, while you can change the height by lift switch.
(5)After changing the tyre, adjust the lift switch to "Down", the jack will constantly fall down.
(6) When the jack is separated from automobile chassis,turn off the lifting switch to "off" , that's "O" .

How to jump start start car?
* Please connect red clamp of jump cable to car battery positive pole"+", and connect black clamp to car battery negative pole"-";
* Please go into car and start your engine;
* Please remove the clamps from the car battery.

More information : RESCUER, The Winner of Shenzhen Global Design Award
also please check the video: Portable Car Jack jump starter

Related Product:
5V,12V,19V Car Battery Starter 15000mAh
Gas & Diesel Mini Jump Starter 18000mAh
1000Amp 24000mAh Heavy Duty Car Jump Starter
CARKU Product Wholesale Procurement Website
https://carku.en.alibaba.com/productlist.html