On June 30, 2022, Shenzhen High Promotion Association held the 2022 Specialized and New Services Specialized Annual Meeting online.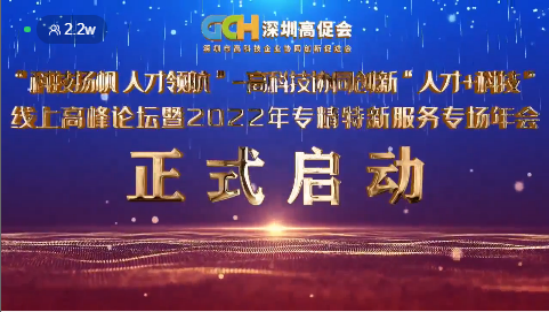 The annual meeting was guided by Shenzhen Association for Science and Technology, Shenzhen Working Committee for the Care of the Next Generation and Futian District People's Government, and organized by Shenzhen High-tech Enterprises Collaborative Innovation Promotion Association and Shenzhen New Union Science and Technology Alliance, aiming to focus on the frontier development of science and technology, gather the innovative energy of talents and lead the high-quality development of specialized and new enterprises.
In order to avoid the mass gathering during the epidemic, the organizer broke the space limitation by live-streaming, and smoothly promoted all aspects of the annual meeting, including: online speech, awarding, launching, awarding recognition, academician sharing and High Promotion Association annual meeting program performance until the end.
On that day, a total of 603 members watched online in real names, and through the spread of the members, the number of simultaneous viewers reached 27,000 and 14,900 people liked it online.
Since its establishment in June 2020, Shenzhen High Promotion Association has been insisting on the "collaborative innovation" of high technology, focusing on the two main lines of science and technology and talents, and has carried out a number of work to serve the construction of science and technology talents and science popularization and achieved good results.
In 2022, the Shenzhen High Promotion Association not only carried out the awarding of three jobs, namely the Committee of Caring for the Next Generation, the Workstation of Intellectual Property Protection, and the Shenzhen Service Station of the Business Credit Center, but also awarded four categories of awards, namely, Technology Public Welfare Enterprise, Technology Progress Enterprise, Future Unicorn Enterprise, and Technology Service Enterprise, around the growth and development of the association members in the past year.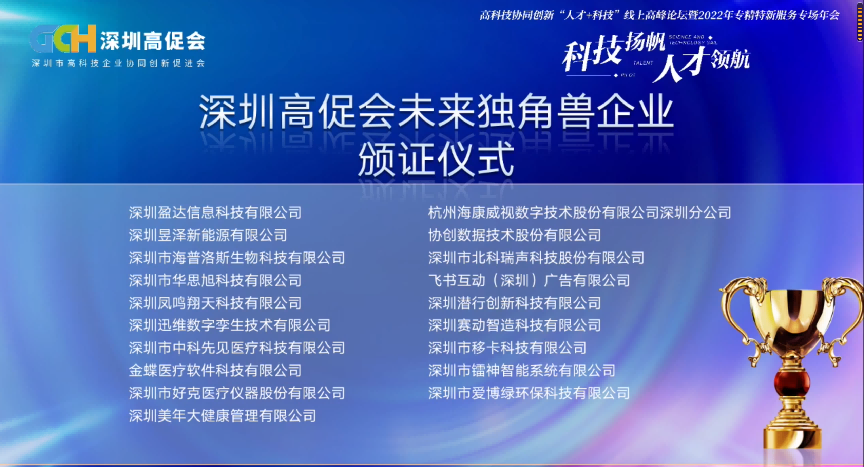 Four major technology awards were selected, and CARKU was honored as a future unicorn company.
As a national "small giant" enterprise, national high-tech enterprise and Shenzhen intellectual property advantage unit, CARKU has long been recognized by the industry and government for its outstanding performance in the field of lithium battery technology.
Since its establishment in 2011, CARKU has been serving and contributing to society in the area of "talent + technology".
Focusing on "talent" training, we have cooperated with Peking University and Tsinghua University in industry-university-research, set up a domestic first-class R & D laboratory, and invested tens of millions in R & D expenses every year.
Since its establishment, CARKU has applied for 657 patents and has obtained 399 national patents, and its core team has gathered hundreds of senior scientific experts in the lithium battery industry and has won many research results and awards: China Patent Excellence Award, Shenzhen Science and Technology Progress Award, Shenzhen Technology Research Key Project, Shenzhen Enterprise Innovation Record (the first of its kind), etc.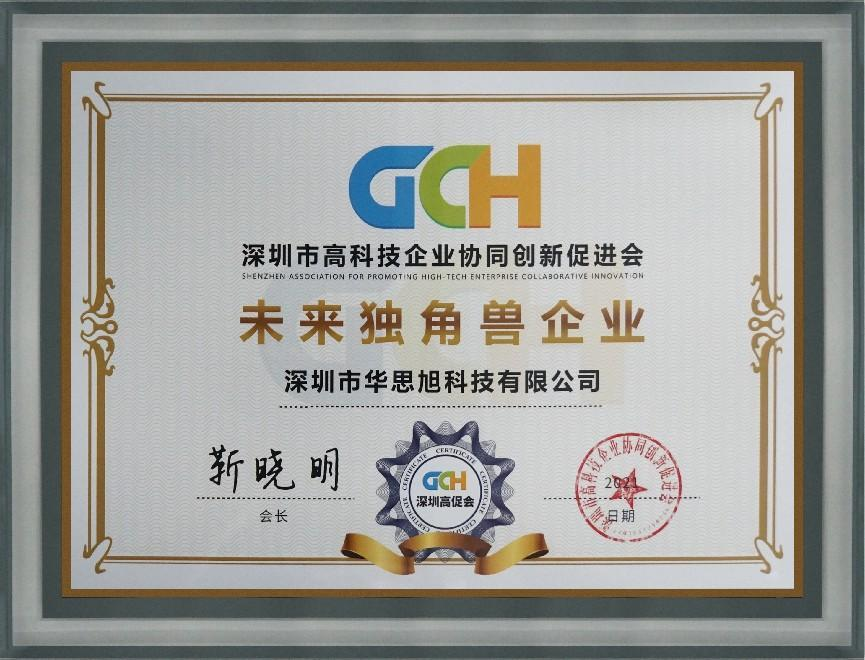 At the annual meeting, CARKU was awarded the "Future Unicorn Enterprise" for its services and contributions in "Talent + Technology".
This recognition affirms the efforts that CARKU has been making and encourages CARKU to continue to practice social responsibility and commitment with the government, industry organizations and members of the association to promote the development and progress of high-tech in Shenzhen, serve the social and economic development, and jointly create a more excellent environment for business development.